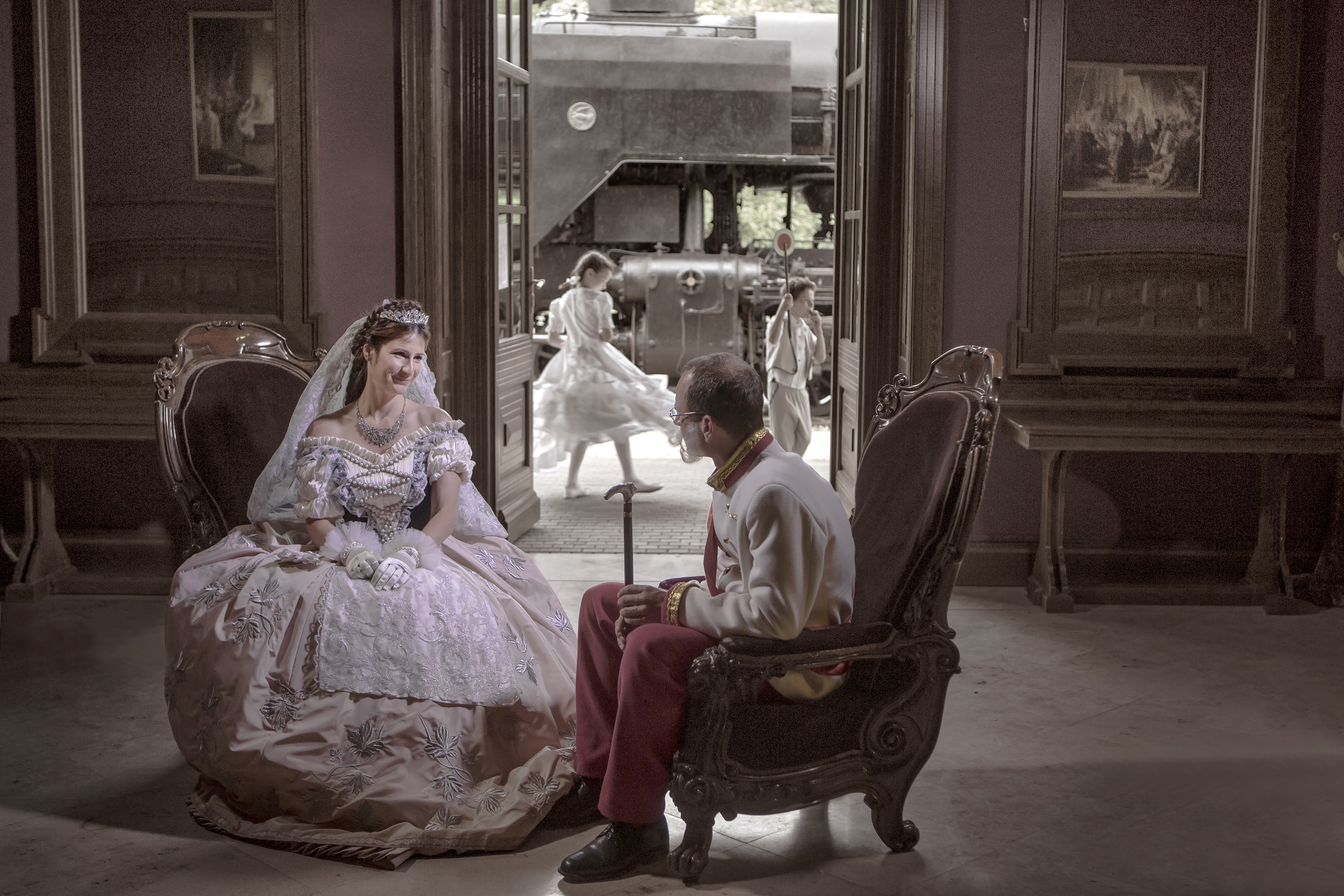 It opened in 1867 as Budapest became the capital of a newly independent Hungary as the Habsburg empire became a dual monarch: Nyugati Pályaudvar, the city's western station. The turn of the last century is evident throughout Budapest, which makes sense, since that was when the city took much of its current shape and architecture. The rail line and the station belonged to a French bank at the time it was built and so temples to transport were seen as something alien in the city. Gustave Eiffel was impressed by Budapest and gave the Hungarian capital several interesting buildings such as the conservatory at the zoo and, of course, Nyugati Pályaudvar, completed by his employee August de Serres in 1877. Eiffel designed Budapest's grand station long before the first beam was erected for his famous tower in Paris.
The site had previously been the 1846 terminus of the first rail line in Hungary, which ran to Vác, 30 km north of Budapest. This is also where the first steam locomotives in Hungary departed from. During the construction of the station, officials did not want to stop rail operations, so they came on the unusual idea of continuing to use the small local station and building the much larger new station around it. Once this masterpiece of organisation allowed the new terminus to open, the old station was quickly demolished.
The iron frame concourse is considered one of the best examples of late nineteenthcentury ironwork. The structure covered about 6,000 m2 and stood 25 metres high, making it the fifth largest station in the world. For many years, it was also Europe's most modern train station. With its two massive wings and the platform hall that appeared suspended in-between, the station became symbolic of the final golden years of the Habsburg dual monarch that were to end with the First World War.