LOOK ME OVER LIBERACE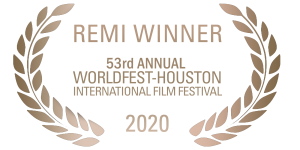 "…WELL, LOOK ME OVER. I DIDN'T GET DRESSED LIKE THIS TO GO UNNOTICED!"
He was an icon, flamboyant pianist, egomaniac, showman par excellence: Liberace – the King of Bling, led his life in the fast lanes between Hollywood, Las Vegas and Palm Springs. In the middle of the Californian desert, where Hollywood stars celebrated wild parties around private pools, he lived a paradoxical life of spectacle and secrecy, illusion and reality. His success is closely linked to the growing popularity of television and the American TV era. Scores of American housewives adored the musician who could play everything from jazz to classic.
His public life was as paradoxical as his performances were glamorous. No other artist cultivated such an openly camp persona on America's biggest stages while at the same time vehemently refusing to come out as gay, a facade Liberace kept up until his death. He was one of the first celebrities to die of complications from the AIDS virus, although his death was officially attributed to "heart failure" in order to preserve the memory of the one-man Disneyland.
We examine his stellar career and its abrupt end in the context of America's social and media history. Liberace's story reflects the American dream – but also the country's bigotry and the divisions of a rapidly growing society.
 " I'm a one man Disneyland."
LIBERACE
2020 | 90′ min | 16:9 I HD I KINODOKUMENTARFILM – NORDMEDIA und DEUTSCHER FILMFONDS gefördert
Buch und Regie:
Produktion:
Kino Verleih:
official site:
ERSTAUSSTRAHLUNG:  auf ARTE / Arte DOCUMANIA…coming in 2021
NOMINEES & AWARDS
2020